This article is about the machinima series. You may be looking for the temple.
Bona Fide 
is a
machinima
series created by
Jordan Lawrie
, founder of the independent production company
Falling War
. The series follows archeologists
David Redfield
and
Nico Hemingway
as they carry out their assignment to inspect an
ancient alien temple
.
Characters
Edit
Seasons & Mini-Series
Edit
Original Series
Edit
Prior to being rebooted, Bona Fide ran for six episodes running from September 8, 2012 to July 20, 2013.
In Good Faith - September 8, 2012
New Introductions - December 15, 2012
Mandatory - February 2, 2013
Check Me Out - February 9, 2013
Across the Sunset - May 25, 2013
We Stay - July 20, 2013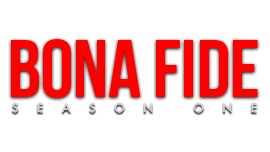 In the first season, two archaeologists, David Redfield and Nico Hemingway, are assigned to search an ancient alien temple in the middle of the desert.
After the destruction that the war caused was realized, the Research and Construction Association was founded with funds provided by the United Nations Space Command. Two RCA archeologists, David Redfield and Nico Hemingway, receive a temple survey assignment located in the Sandtrap desert.
Arrival (2561)
Edit
David and Nico arrive at Sandtrap.
The series' first episode was originally filmed in Halo: Combat Evolved with a completely different storyline.
The first "run" of the series began on September 8, 2012, with the original version of "In Good Faith" and ended with "We Stay", the sixth episode, on July 20, 2013. It is scheduled to reboot sometime in 2016.